Church Dashboard
Silence. That is the unfortunate response of many church leaders to the question: "What resources do you use to place people in the right ministries?" But it doesn't have to be this way. Often churches look first at their immediate needs rather than the gifts and personalities of their members. Our Church Dashboard gives you the tools to get a broad perspective of your entire church. This can be helpful to see how you may better serve and relate to the community around you. It also allows you to identify people who will best fill the important needs of the church. How would your church thrive with a tool that reduces volunteer burnout and promotes healthy, gift-based service to God?

Enjoy all of the features below for just $99/year
---
We Serve Thousands of Churches Worldwide Simple To Use
Our Church Dashboard has been designed with simplicity and convenience in mind. Everything you need is easily accessible from your personal admin page. The gifts are color-coded based on our four gifts categories found on the Gifts Table page. You can view the 6-minute video above to see how the Church Dashboard works, or visit our tutorials page here.
New features are added regularly, so the value to each church and ministry is always increasing. Our pledge to you is to continually provide resources that help you make disciples and see people thrive in your church.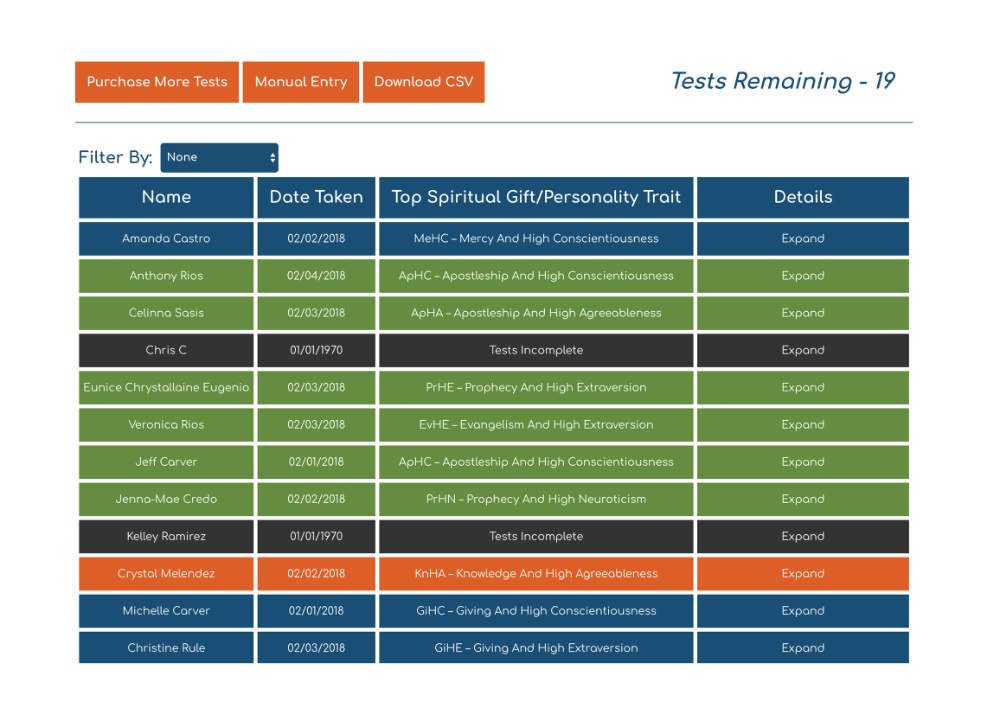 Powerful Features
Your Church Dashboard is packed with features, and we are always adding more. Here are just a few:
UNLIMITED spiritual gifts tests for your church
10 FREE personality assessments (you can always get more)
Embed the tests on your own website
Hide or show specific gifts on your test
Manually input results from printed spiritual gifts tests
Search, filter, and view results based on gifts, personality type, name, etc.
Export full or partial results to a CSV file
View which members have completed their assessments
Get email notifications of completed tests
Much, much more
Invest in Your People
Our Church Dashboard is a powerful resource with a lot of features, but more importantly it gives you the opportunity to invest in the spiritual lives of your people. Volunteers can sense when there is no plan, or that they are just being thrown into a position to fill a need. Of course, needs must be met, but you want people to see that you care about who they are, and their purpose in life. When church leaders connect in this way with their members, a willingness to serve and a special devotion grows in them. When people use their gifts in ways that fit their personality type, they are more inclined to serve in other areas to meet the needs of the church. Our resources help you meet your church's needs and invest in the lives of your members. Now that is a beautiful thing!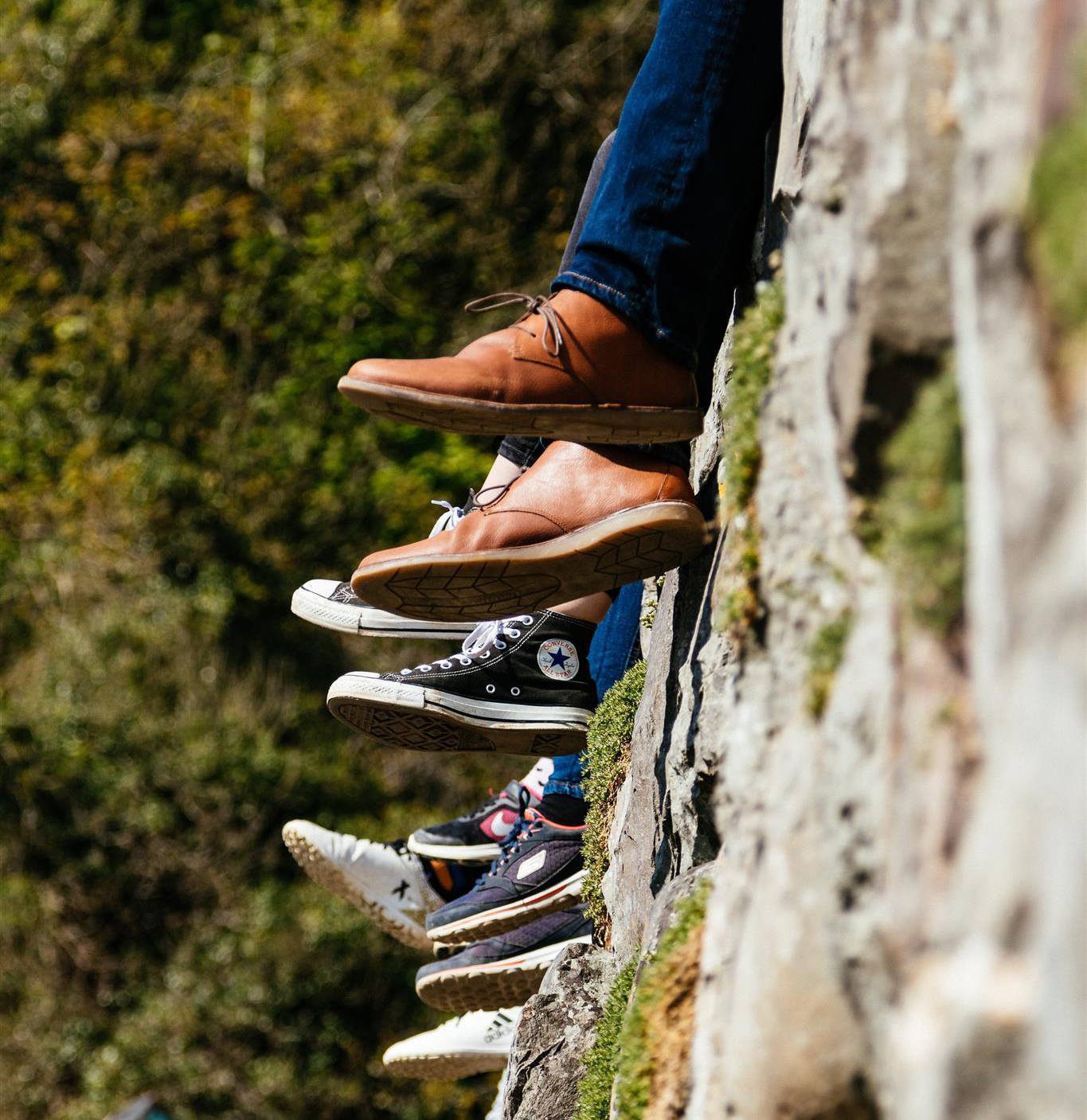 Testimonials
Pastor Ron
I want to thank you for making the spiritual gift test available to churches that believe in operating according to the gifts God has blessed us with. We are a small powerful ministry that wants to say thank you.
Loren Ozanne
We host the Szczecin International Christian Fellowship in Szczecin Poland, and we have business people, medical students and others from around the world. We gave this test to empower and equip these leaders with this practical and Biblically solid tool for ministry.
Pastor Jordan
Thank you for sharing this website for equipping God's people on how to exercise their spiritual gifts. May the Lord continue to bless your ministry. It really helps our members to be more aware about their spiritual gifts. God bless!
God wants a fruitful life for your whole church. Each member was created to be a special part of the body of Christ. Ephesians 2:10 says, "For we are his workmanship, created in Christ Jesus for good works, which God prepared beforehand, that we should walk in them." God has wonderful plans for your church, but now it's up to you to take the next step.