Spiritual Gifts Test
Did you know that God has supernaturally gifted everyone who is a follower of Jesus Christ? What would it feel like to know how God has designed you? Would it change how you view yourself, or even your outlook on life? If you want help discovering how God has gifted you and how you might fit into the body of Christ, take our free spiritual gifts test today.


Churches that have used our tests Easy To Use
Our spiritual gifts test is simple and intuitive, and only takes about 10-12 minutes to complete. Just answer each question honestly and openly on a 1-5 scale from Very Inaccurate to Very Accurate. The progress bar lets you know how far along you are each step of the way.
Useful Results
Our comprehensive scoring system will calculate and order your gifts for you. A beautiful, color-coded chart displays the rank and the range of your score as compared to other test-takers. This gives you a clear picture of what gifts you may have, which is helpful when searching for a place to serve in the body of Christ.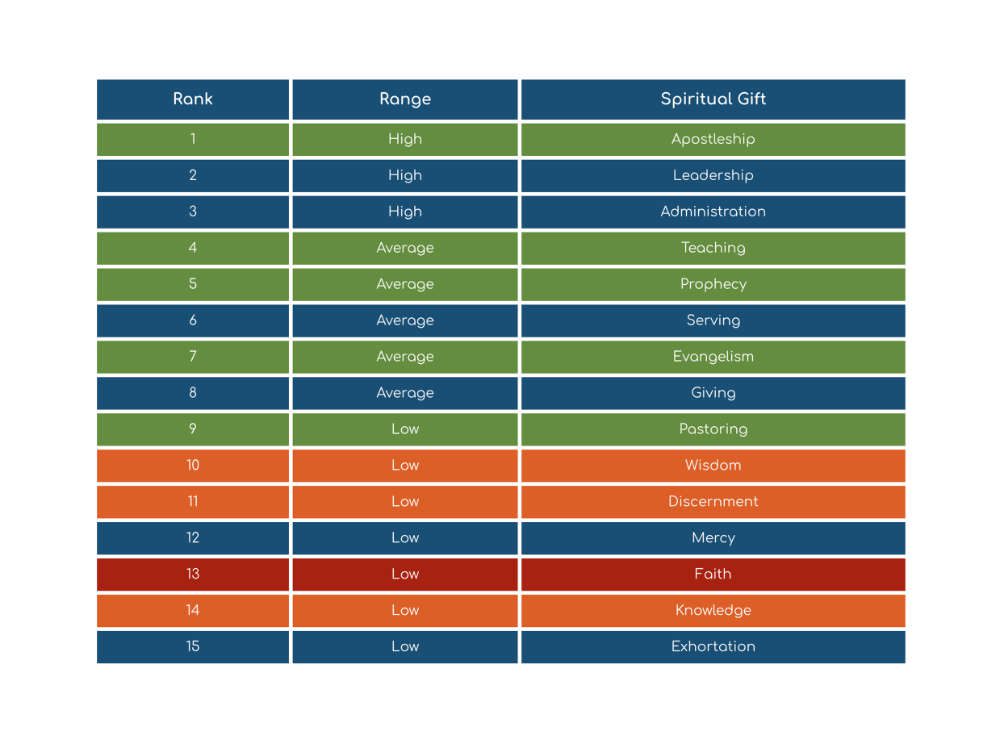 Gift Definitions
On your results page you will see the definitions for each of your top three spiritual gifts. Each definition is well-researched and Scripturally supported. The Bible is the guide for all our resources and teaching content. After taking the test, learn more about spiritual gifts and discipleship throughout our website.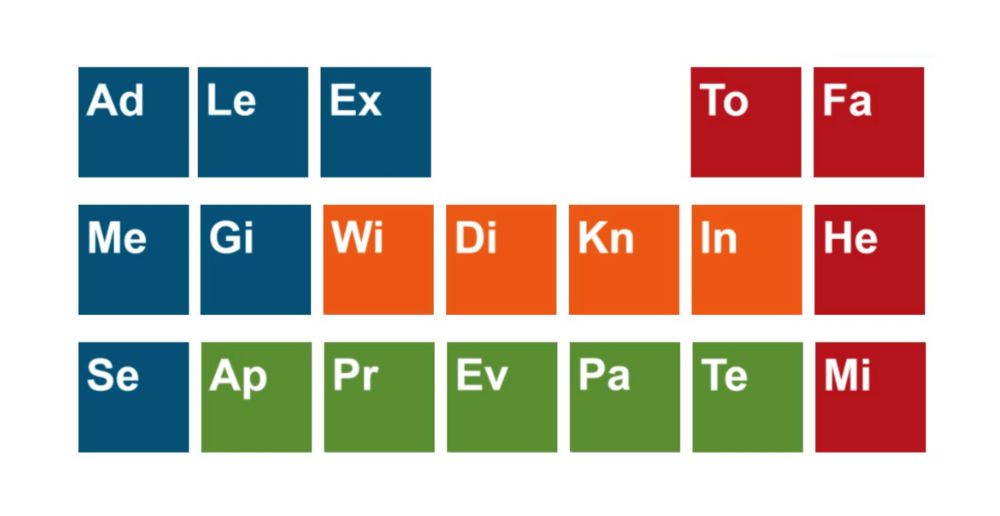 Testimonials
Loren
Thank you so much for having this website and posting the spiritual gifts tests. I have taken this kind of test before through books, church etc. I have a small group study and think this would be a great thing to give to everyone so they can be more involved. Again, thank you!
Adam
Christ bless your ministry, it is truly a great tool and resource.
Debra
Your adult test has been the best gift to me in a long time. The definitions you attach to each gift along with the scriptures, enabled me to be able to clearly identify and list dates, people, places, events within my experiences and within my gifting from the Lord. Thank you. You are a blessing to God's people!!!
God wants to use you and has chosen you to live a fruitful life for Him. Ephesians 2:10 says, "For we are his workmanship, created in Christ Jesus for good works, which God prepared beforehand, that we should walk in them." God already has amazing plans for you, but now it's up to you to take the next step.